Role

Design & Development

Location

Pasadena, California

Year

2019
MOSAIC Viewer is the culmination of a design study with the Maritime and Multi-Agent Autonomy Group (347N) at NASA-JPL.
MOSAIC Viewer provides an at-a-glance overview of the systems' state. With a visual language, MOSAIC Viewer enables operators to have a high-level synthesis, cross-comparison, and analysis on multi-autonomous agent's health, performance, and other agent-centric metrics.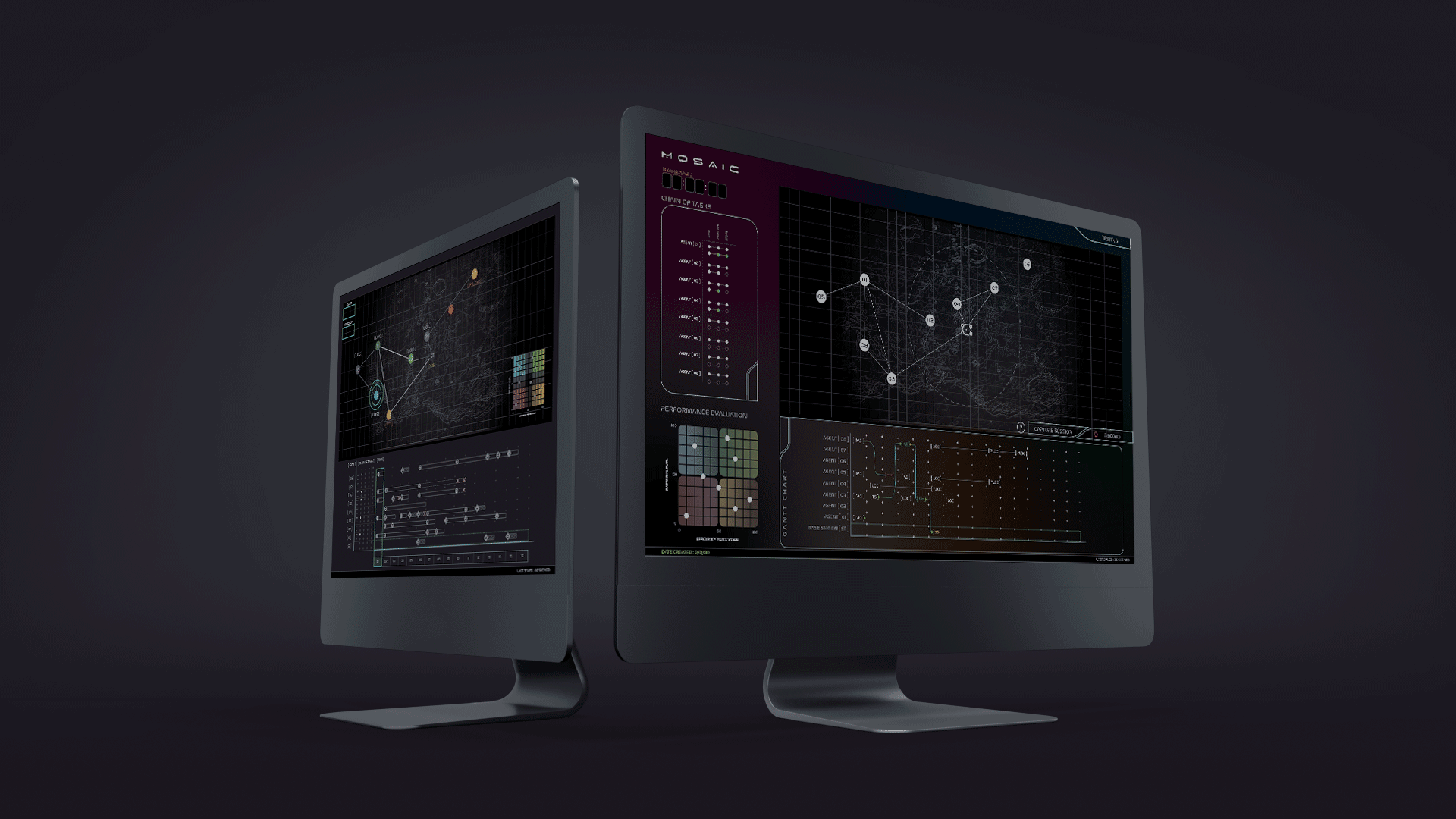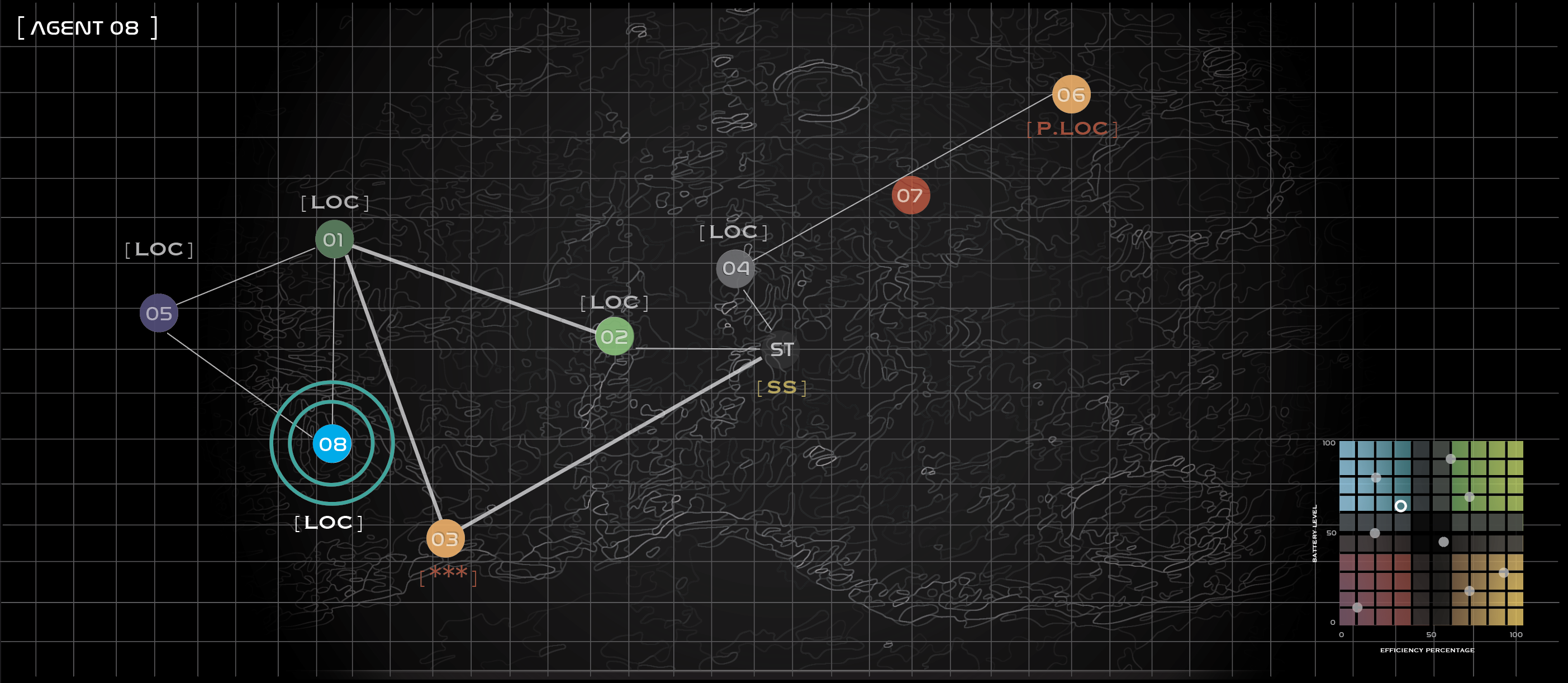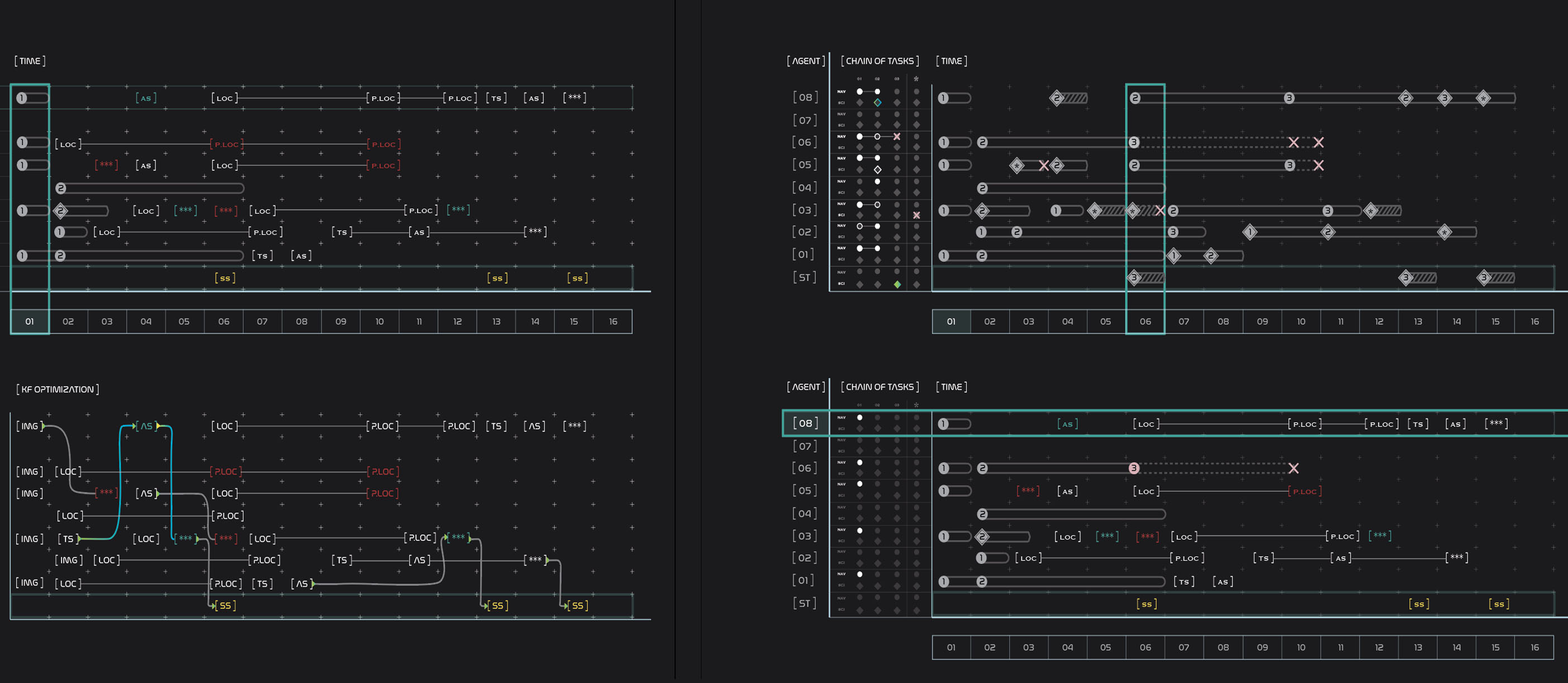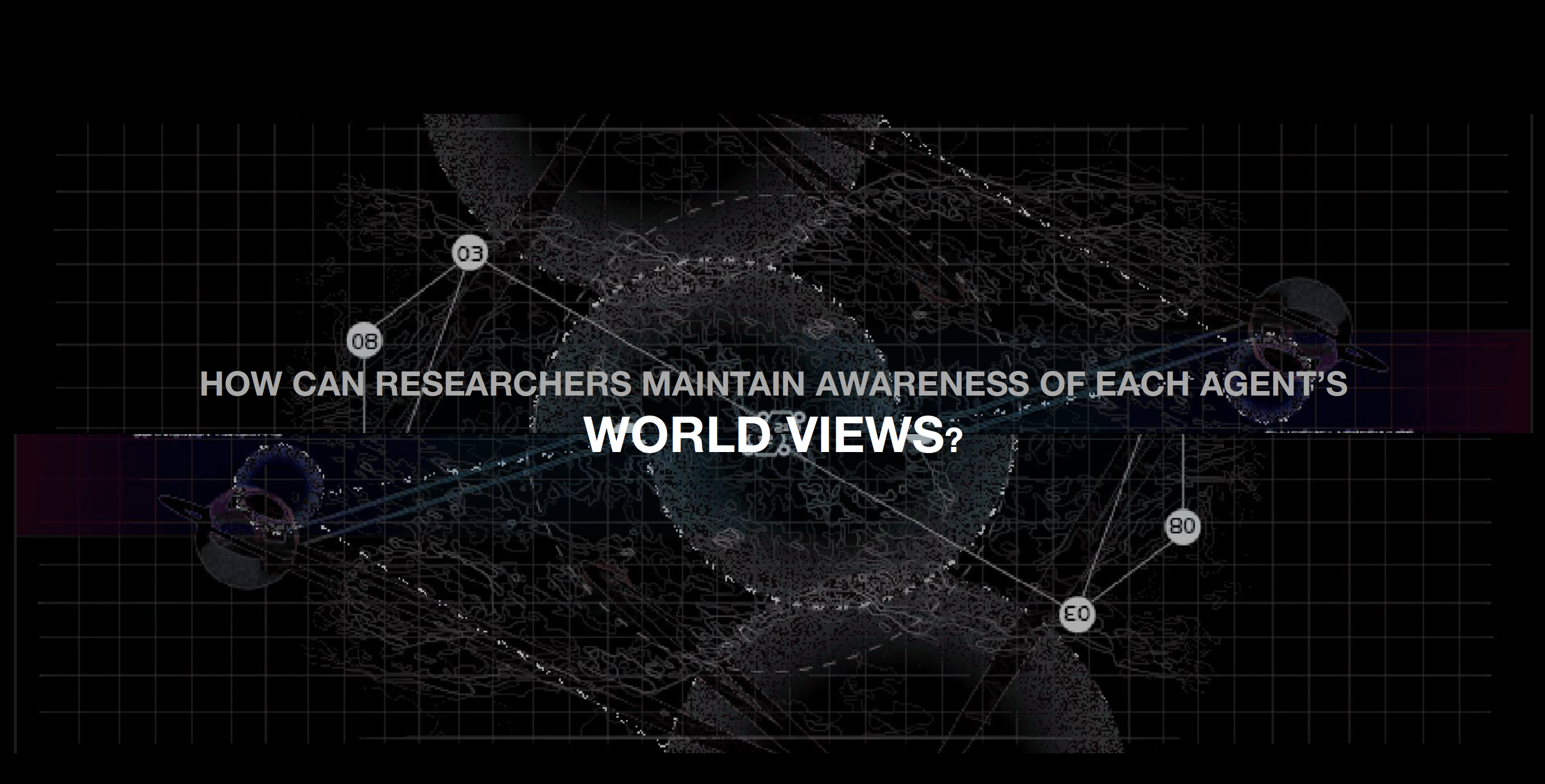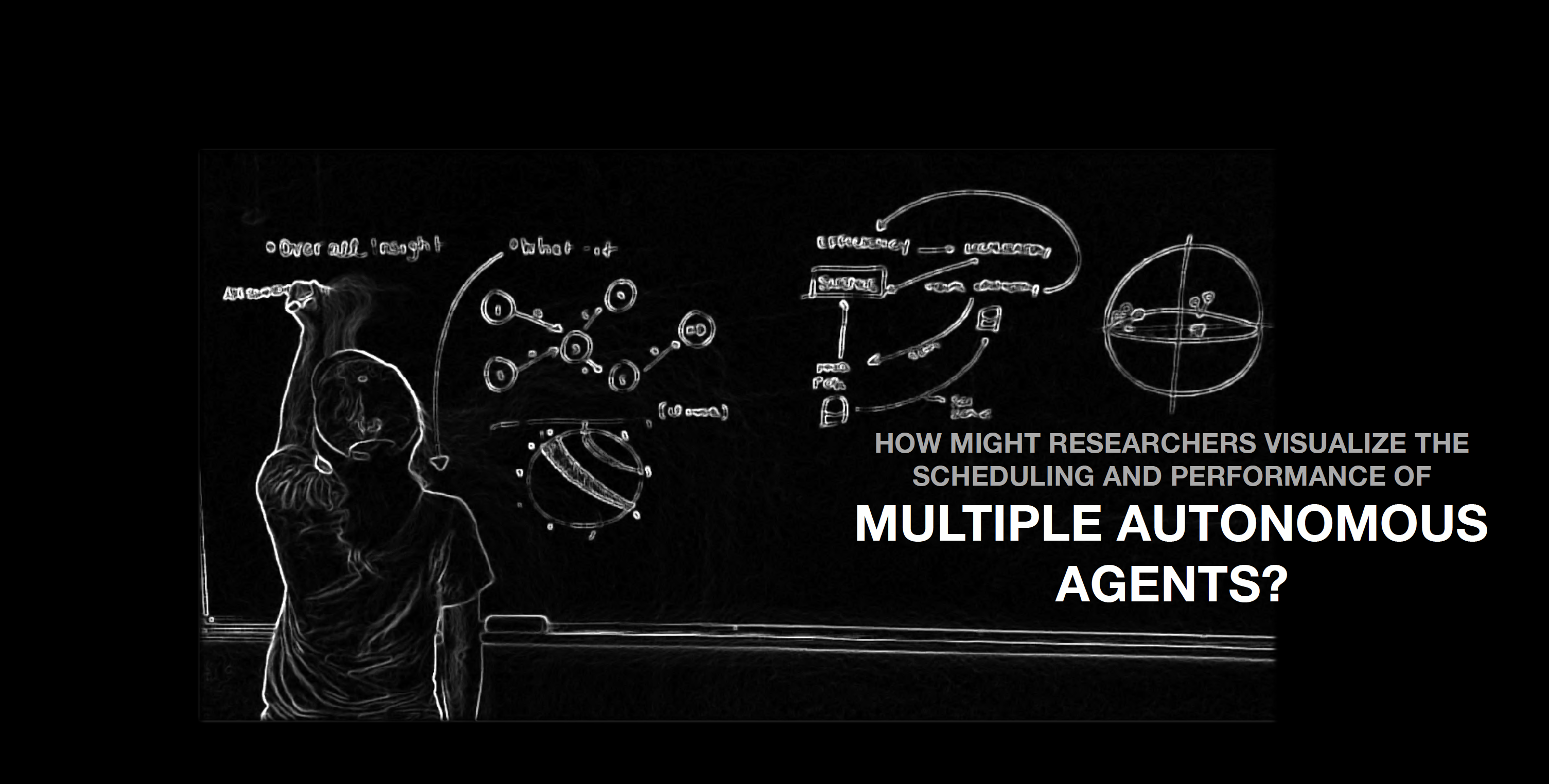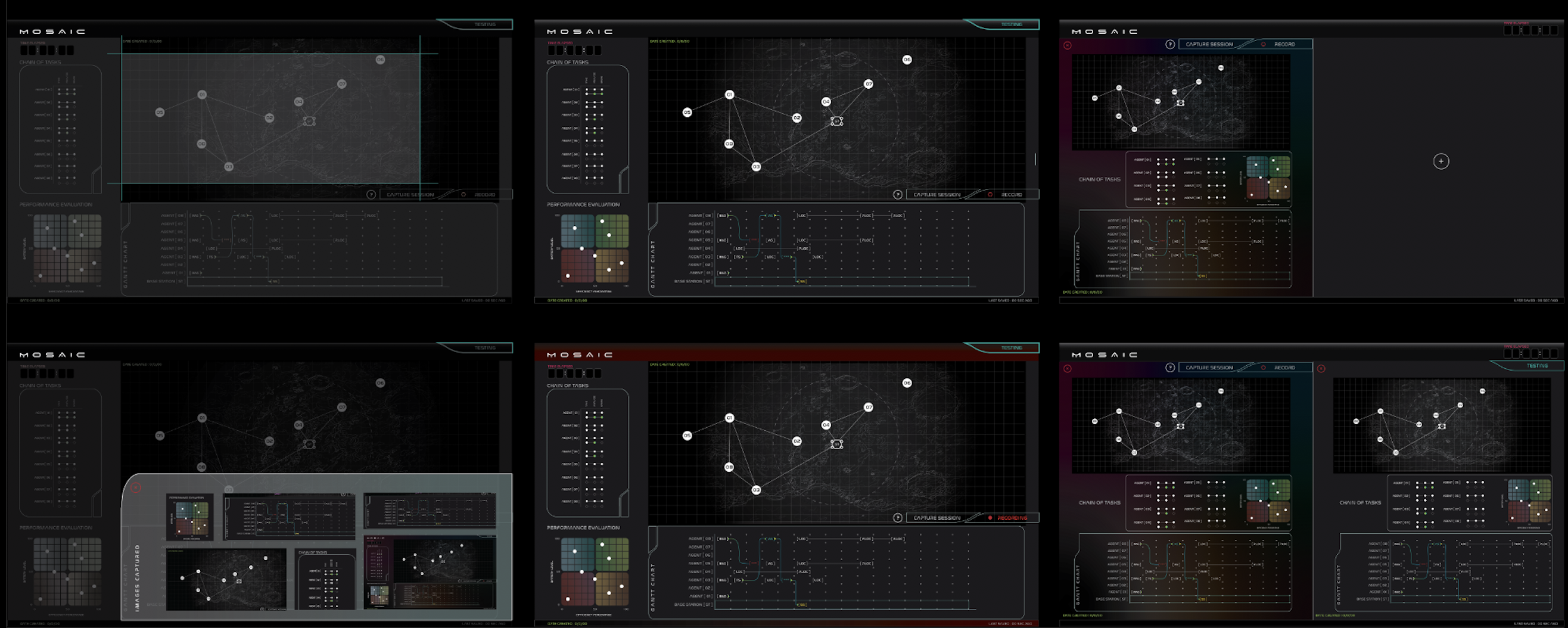 PROCESS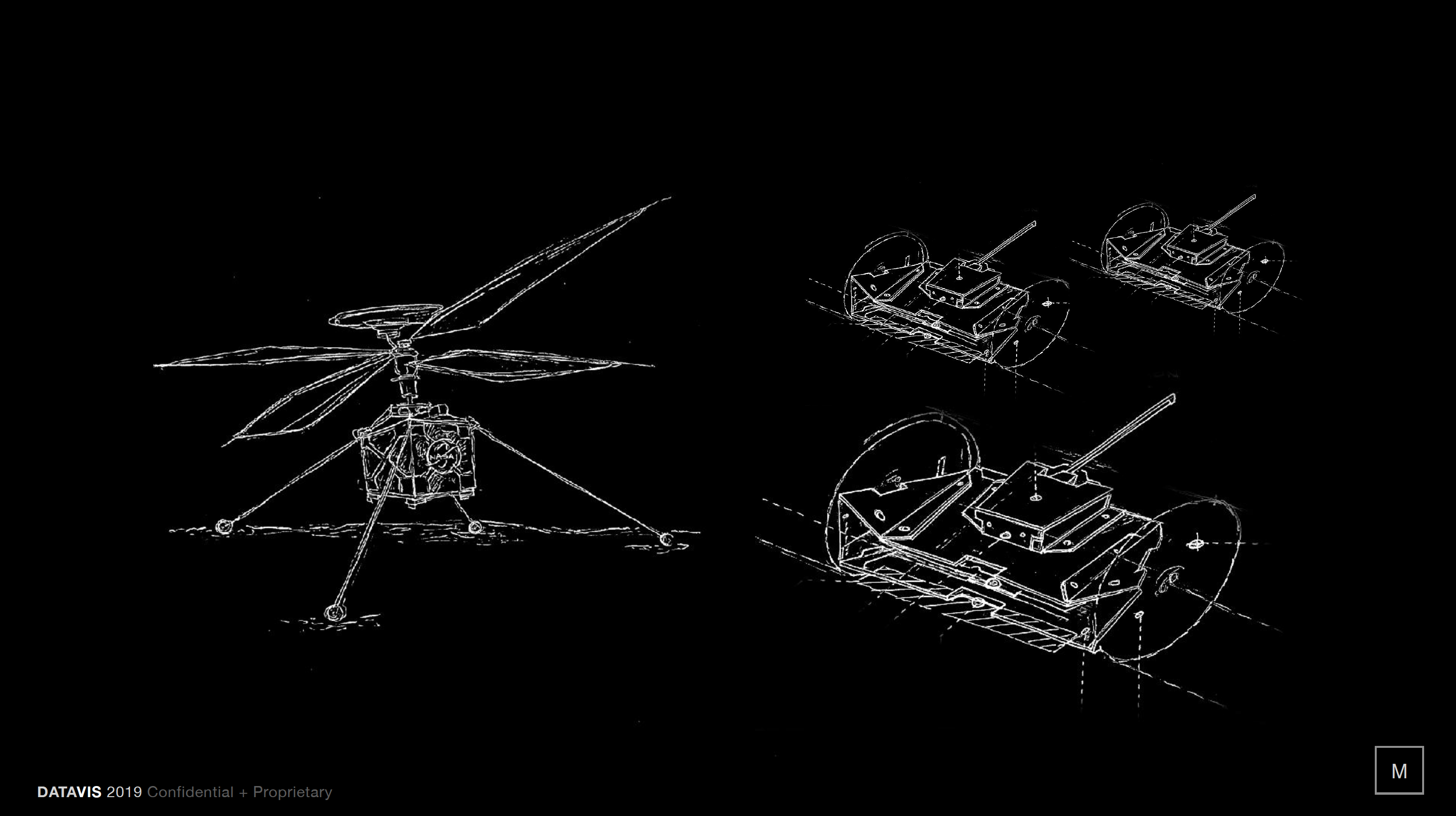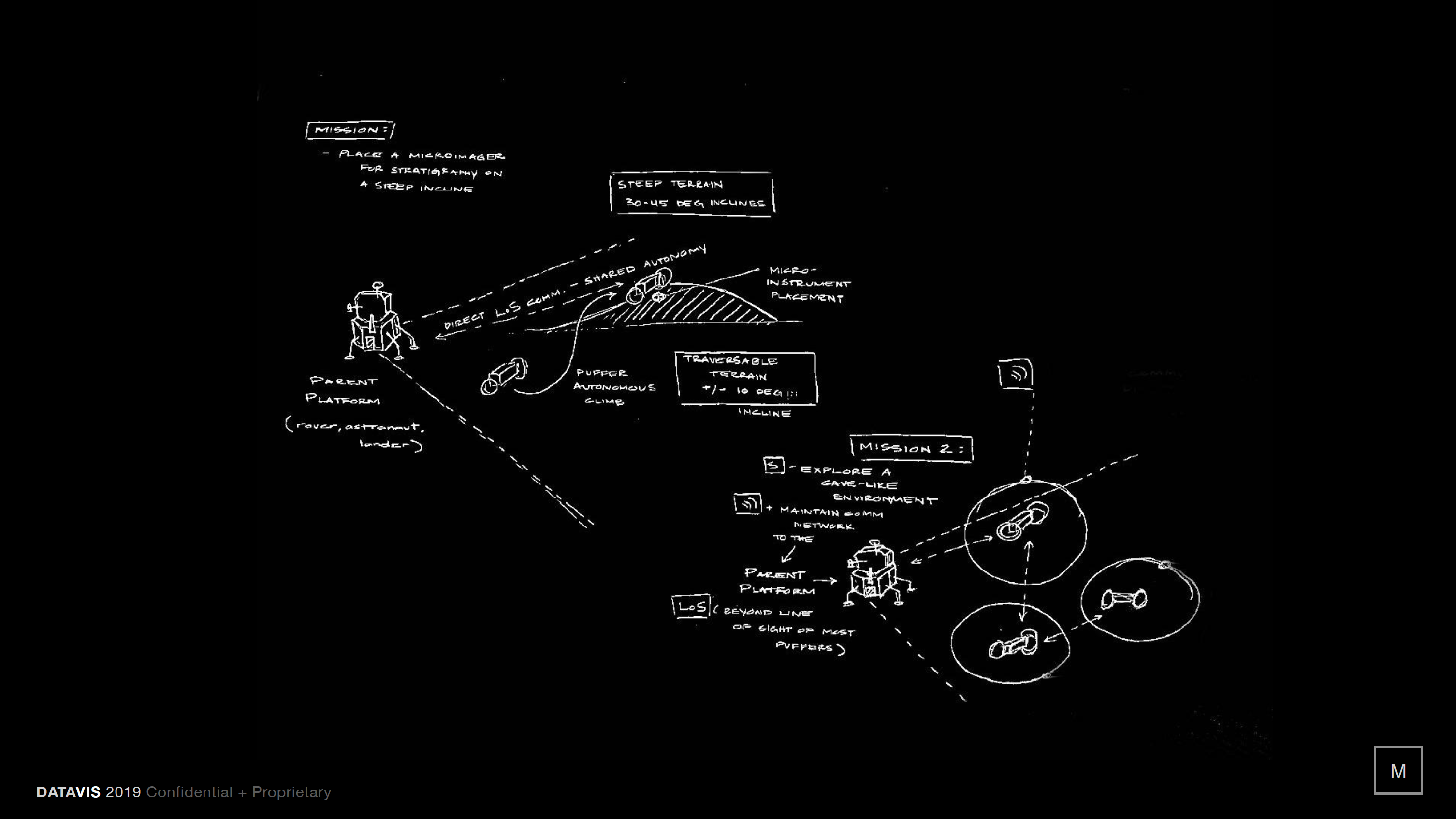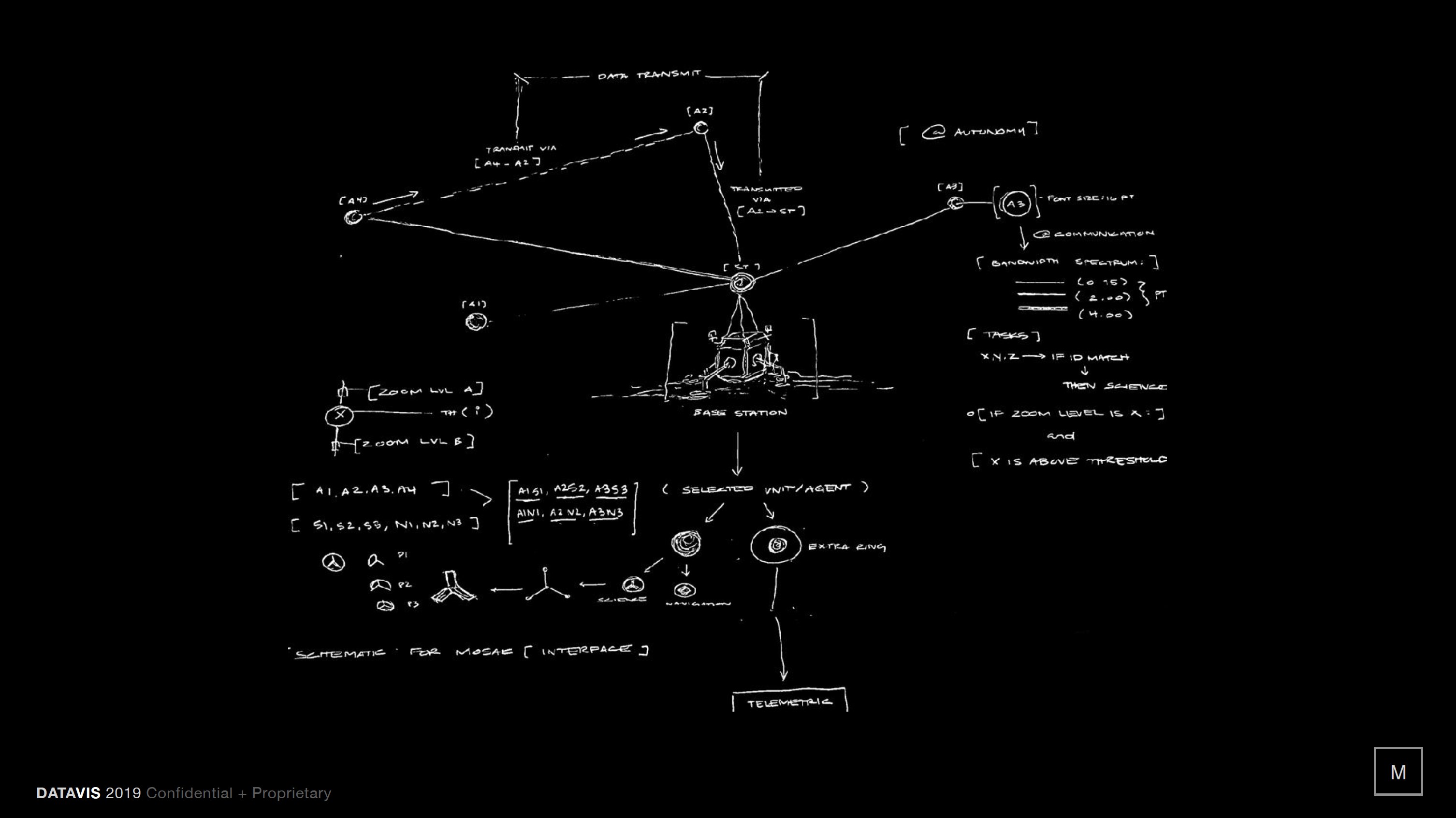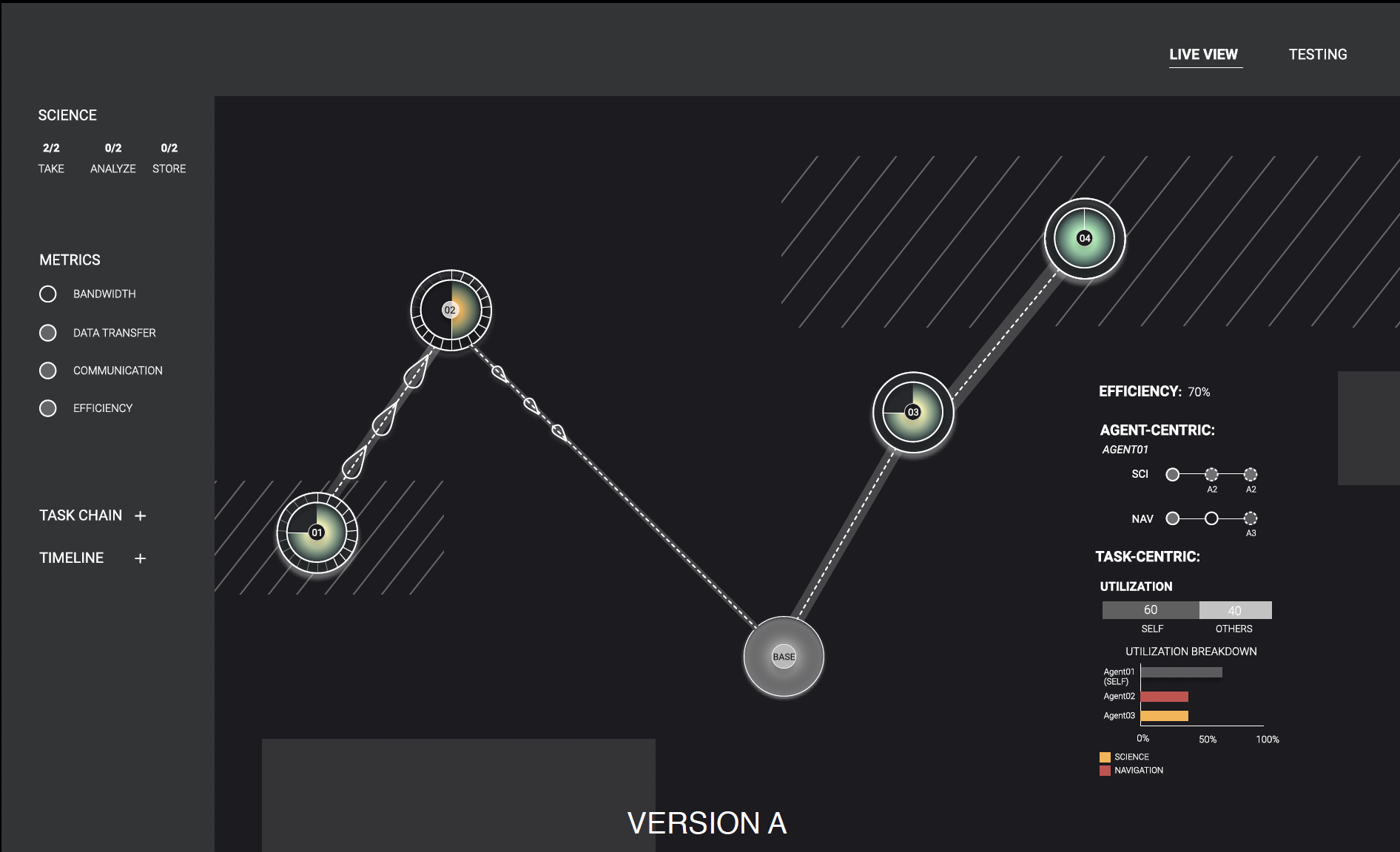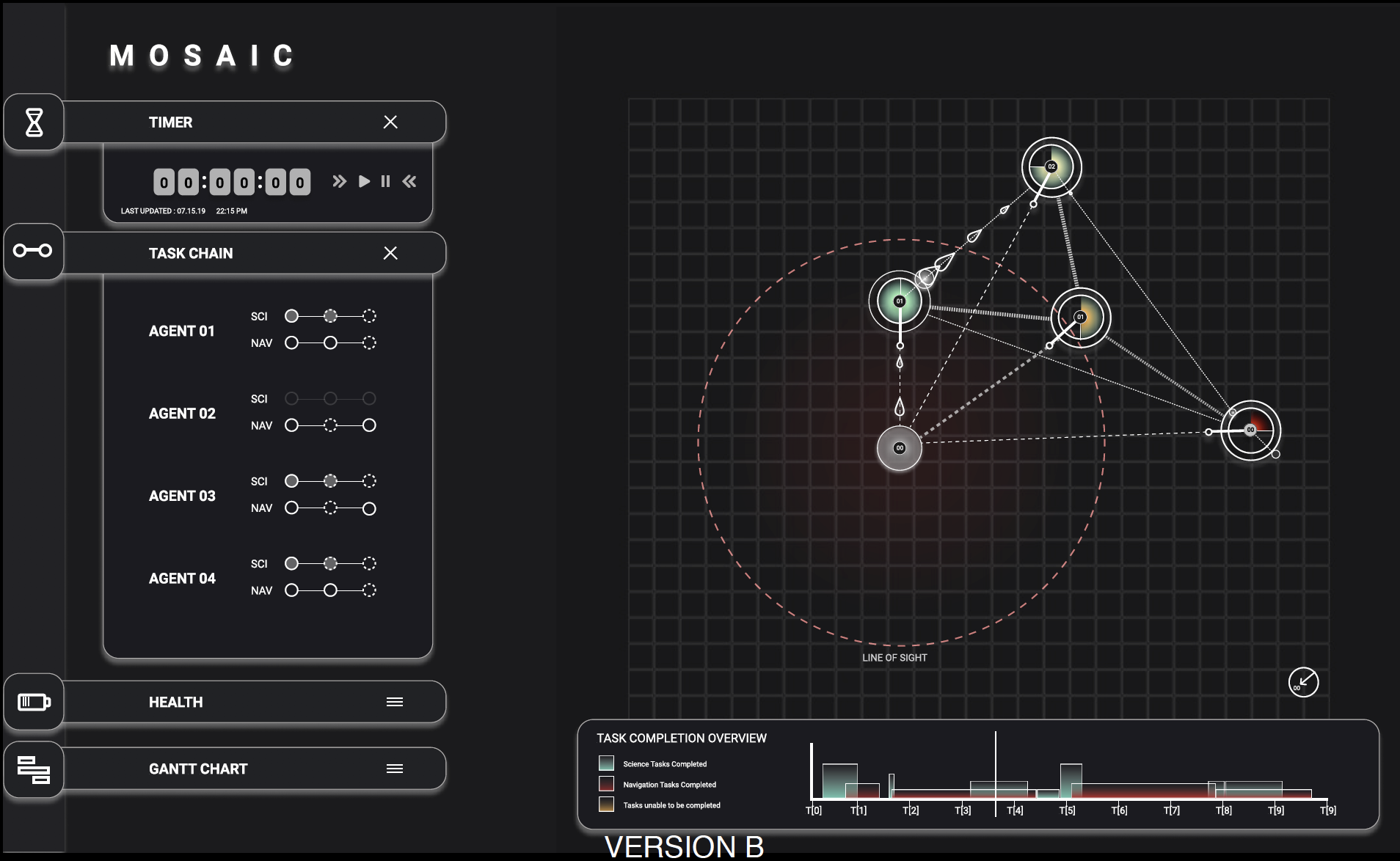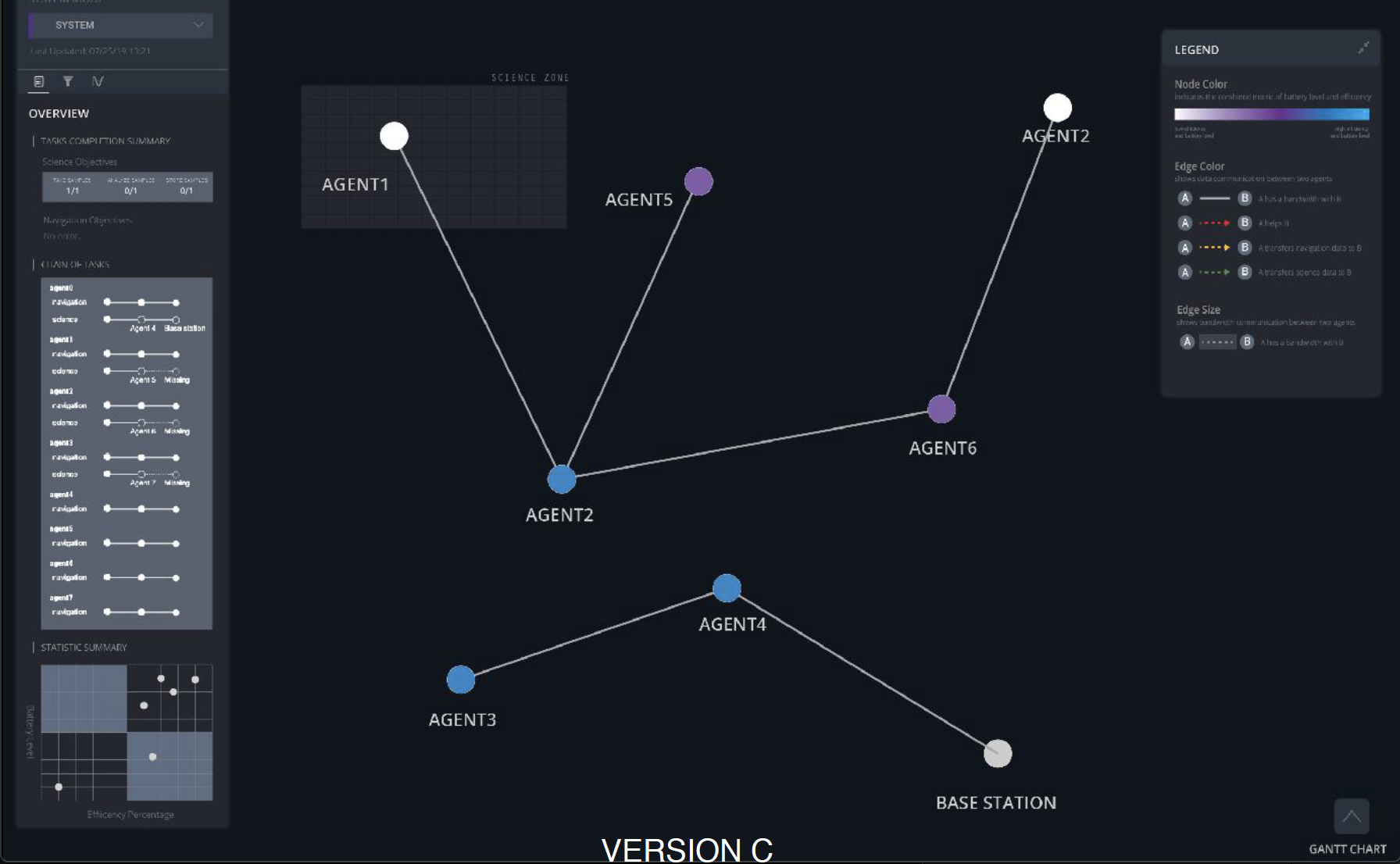 Our Team
Sandra Bae

Computer Science Lead

Alessandra Fleck

Design Lead

Federico Rossi & Joshua Vander Hook

NASA-JPL Researchers

Scott Davidoff, Maggie Hendrie, Hillary Mushkin, Santiago Lombedya

Mentors