Role

Developer, Designer

Location

Kobe, Japan

Year

2018
Honorable Winner for the IEEE PacificVis 2018 Visual Storytelling Contest.
For this visualization, we analyzed data from Taiwans National Health Insurance Research Database (NHIRDB). The data is stratified into ten age groups, and for each group the likelihood of disease A contracted from disease B is calculated. We depict the disease association among the studied subjects by designing a visualization that allows users to answer questions, such as 'If I have heart-failure what else am I susceptible to?' and 'How does age play a role?'
Our visualization is modeled after a bacterium and illustrates the co-occurrence of diseases. The nucleus size denotes the number of diseases that are associated. Each flagellum represents another disease category. Longer length of the flagellum represents a stronger association. The thickness of a flagellum represents the number of diseases with the same association at a given point. Fluctuation of a flagellum shows variation in strength of association.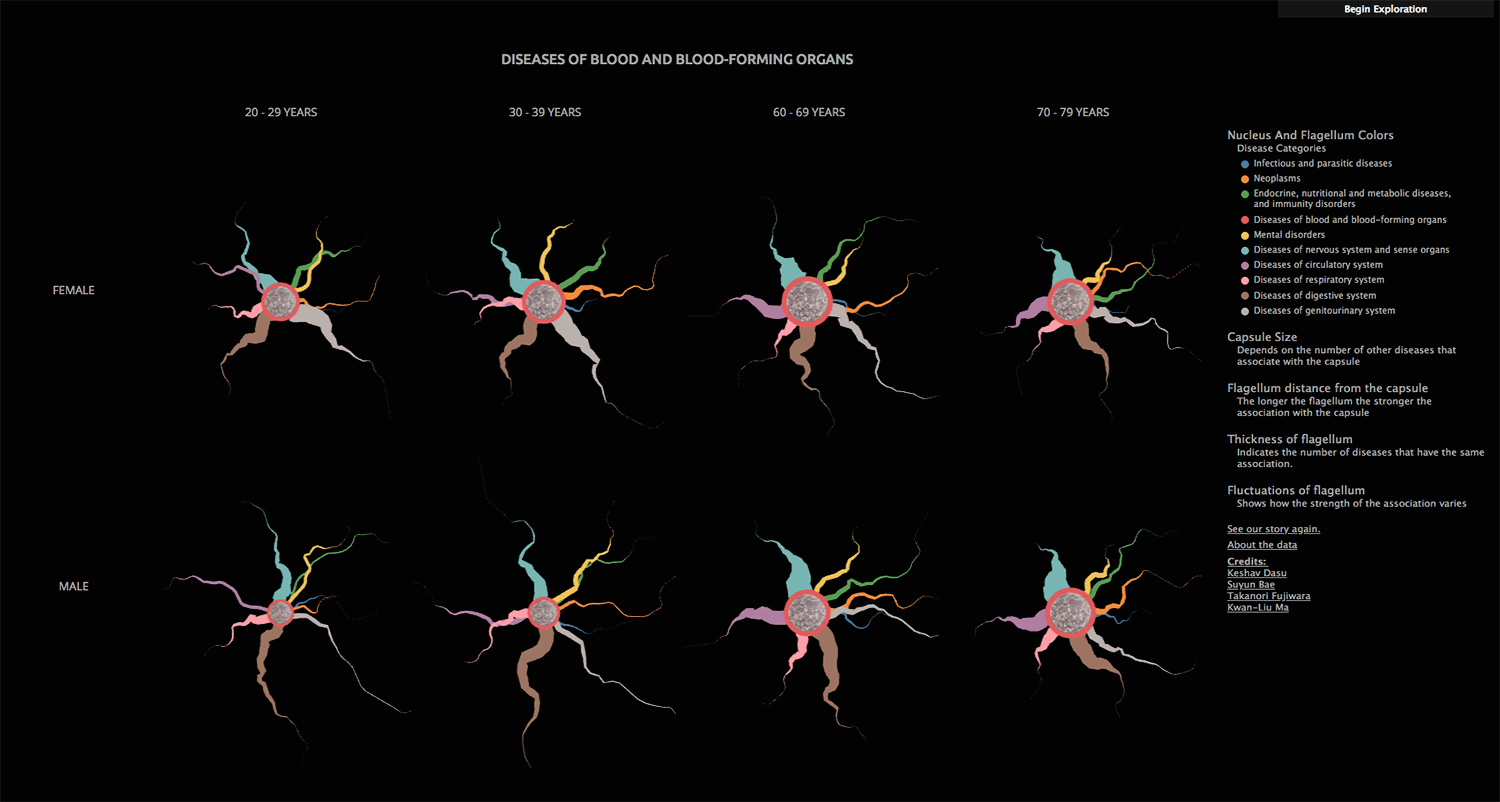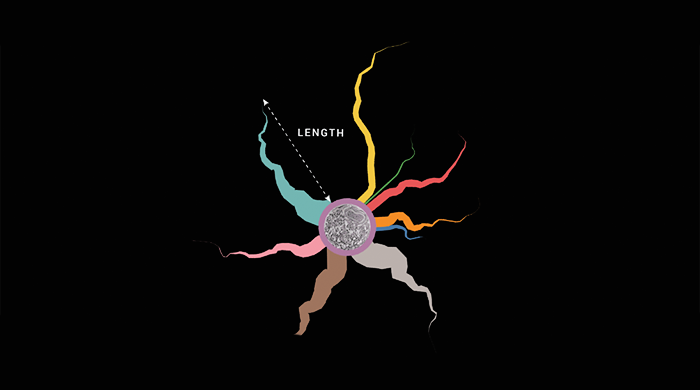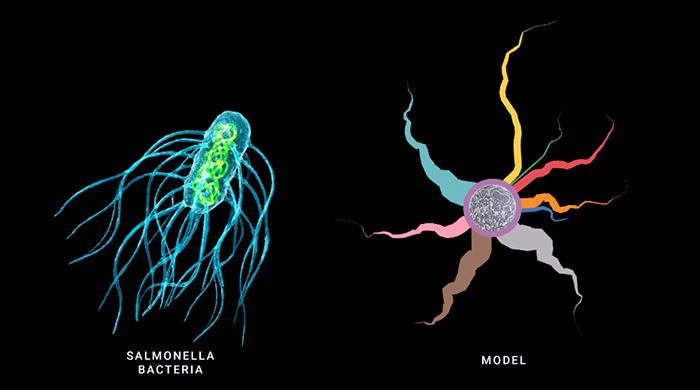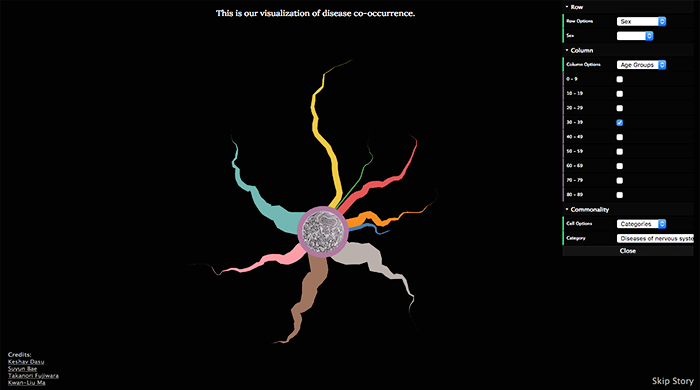 Our Team
Keshav Dasu

Developer, Storyteller

Sandra Bae

Developer, Designer

Takanori Fujiwara

Developer

Kwan-Liu Ma

Faculty Advisor