Role

Projection & Coding

Location

Chicago, Illnois

Year

2017
BENEATH was our submission to the 2017 Sculptural Objects and Functional Art & Design Student Competition in Chicago. We focused our proposal on climate change & interdisciplinary design.

Our project was comprised of a 24 ft wide wooden canopy made from custom joints and sewn paper strips. We also used two projectors showing a "breathing" topographical map of California, and three leaning platforms mounted on back wall as a seating element.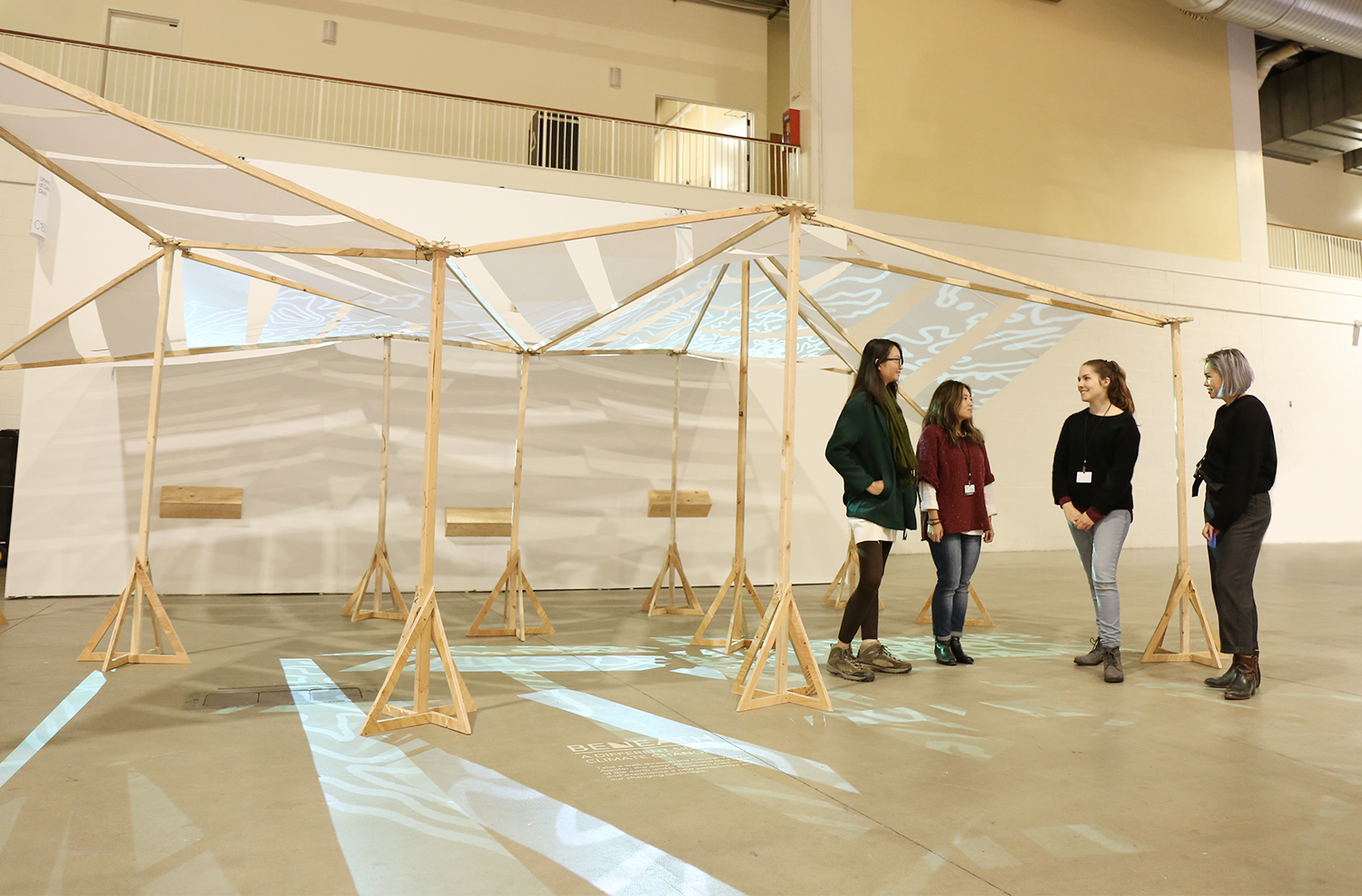 MY ROLE
My role was responsible for interpreting the narrative into a visual form. I used the outlines of California's topology to create a moving projection in order convey the feeling that the user would be submerged underground and feel the Earth sinking. The experience was meant to leave the viewers with the idea that their landscape is changing drastically than they may already know.




THE DETAILS
24 schools submitted proposals, and six were given grants to build our ideas and travel to Chicago for the week long exhibition. All of the materials for BENEATH cost less than $200 and squeezed into six checked bags on our flight to Chicago.

Our team of four all-female, multiracial, undergraduate students was the smallest and youngest team participating in the competition. We were also singled out as having the strongest narrative in the competition.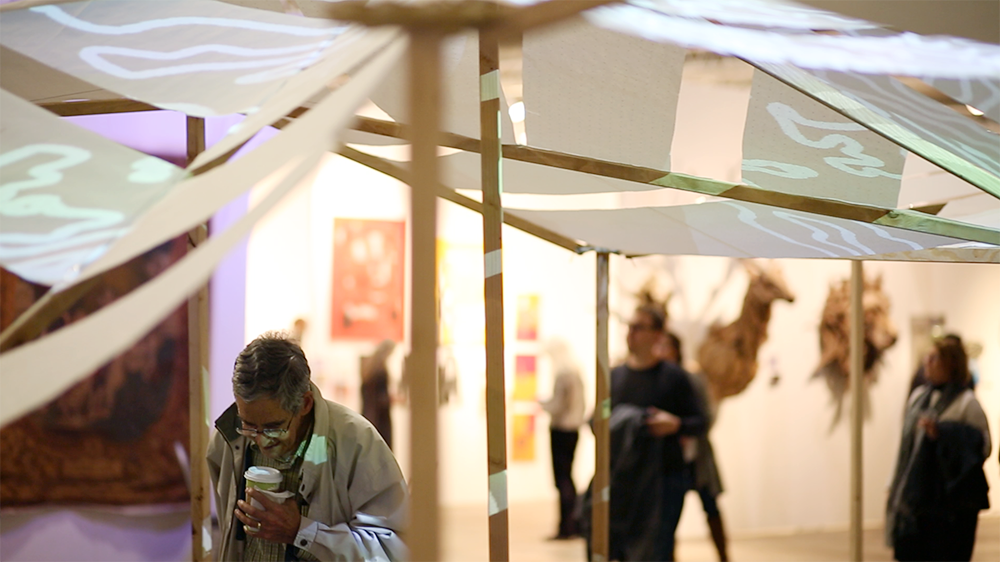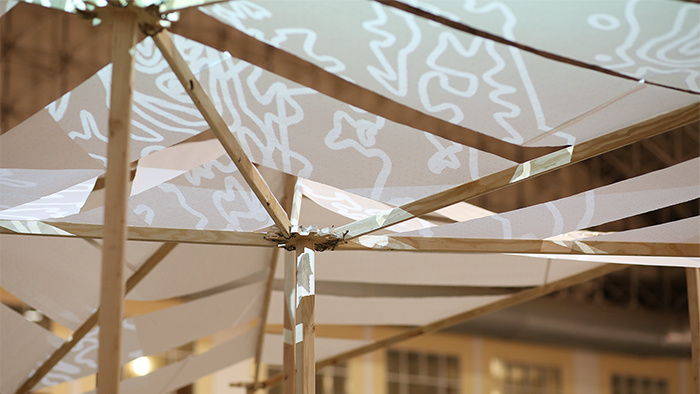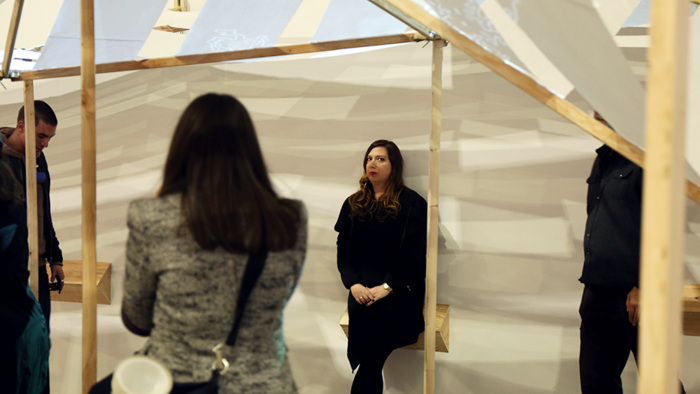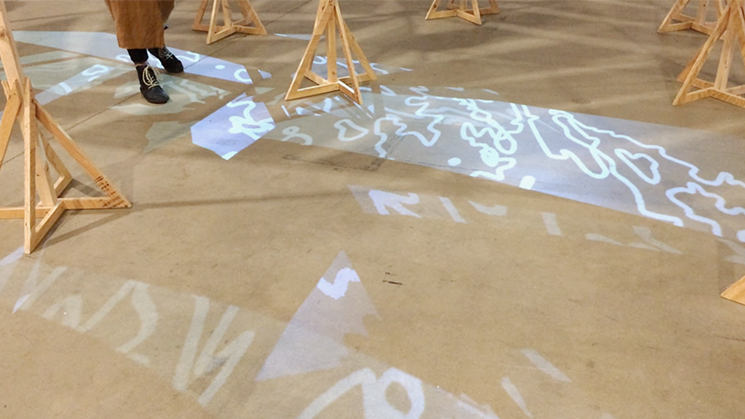 THE PROPOSAL
We recognized that the open prompt of the SOFA competition was an opportunity to say something that mattered. I thought we needed to use this platform to show what our design department cares about, what California cares about, and why everyone else should care too. To write our proposal, we started researching ways present a different side of climate change specific to California.

Our project told the story of land subsidence near the San Joaquin Delta. Subsidence causes large portions of land to sink, in some places, up to 30 ft. It's caused by drying wetlands, and expedited by over-extraction of ground water. Subsidence is effectively changing the California landscape.

The goal of the exhibit was to submerge the viewer underground, and feel the weight of the environment changing above them. It was meant to make people pause, investigate, and think about their environment.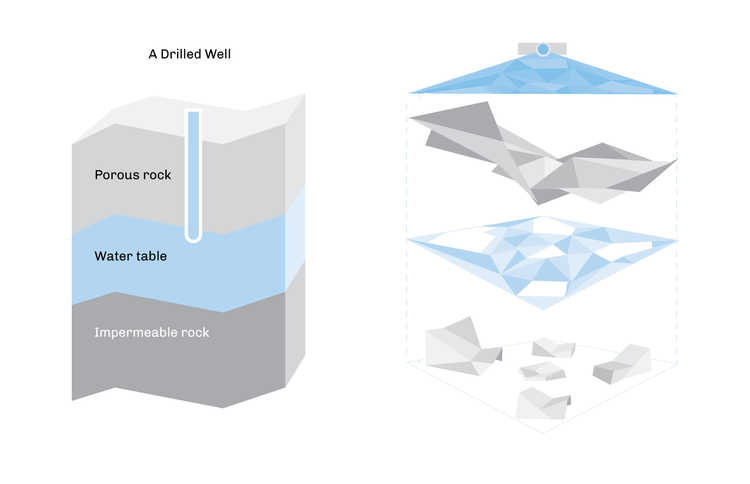 CHICAGO: ASSEMBLY AND JUDGING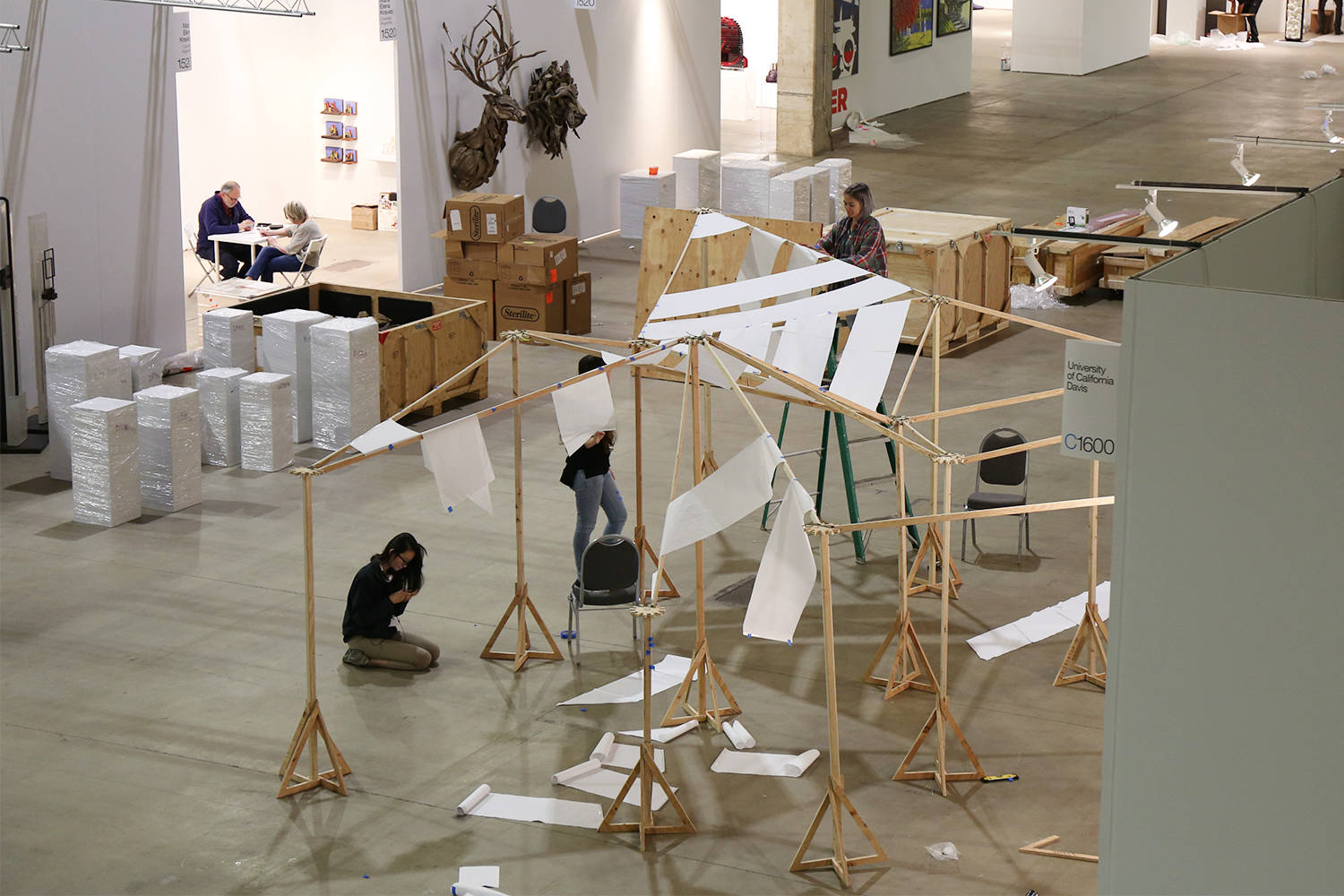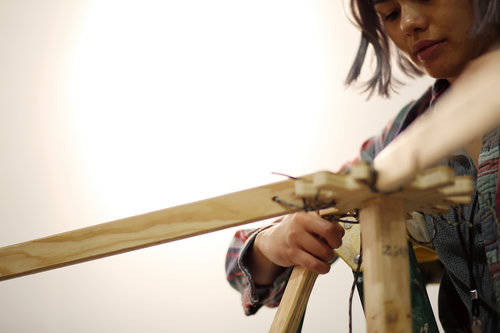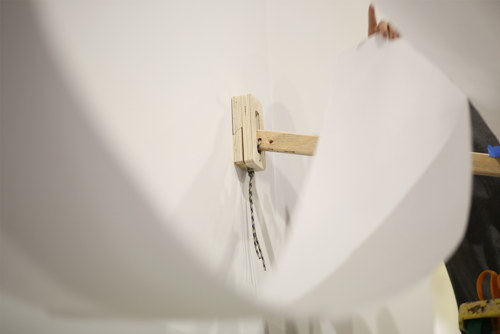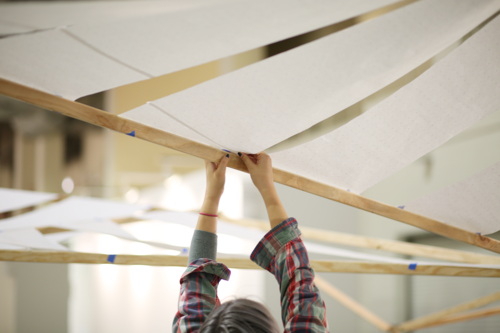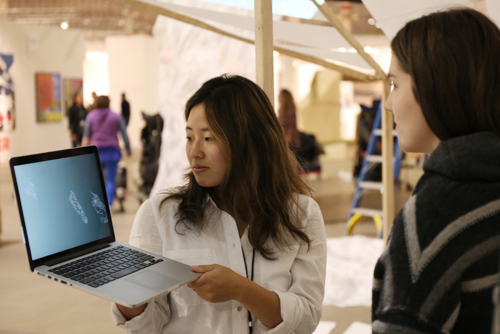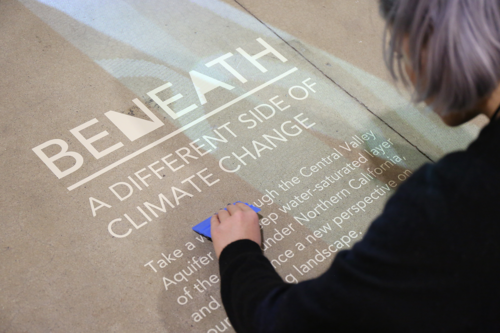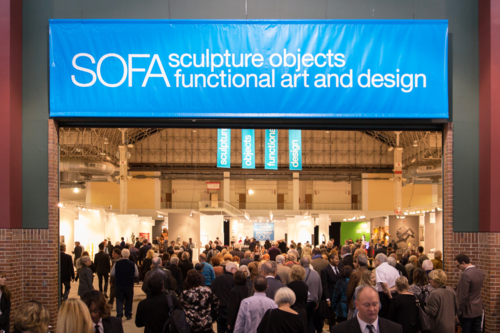 PROCESS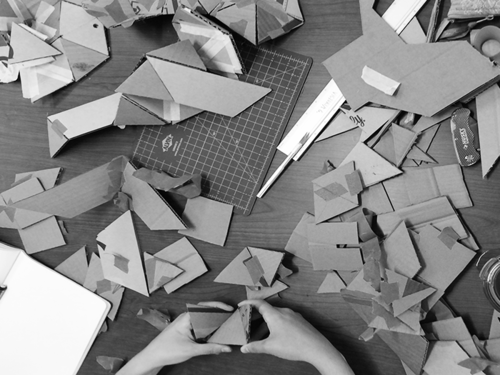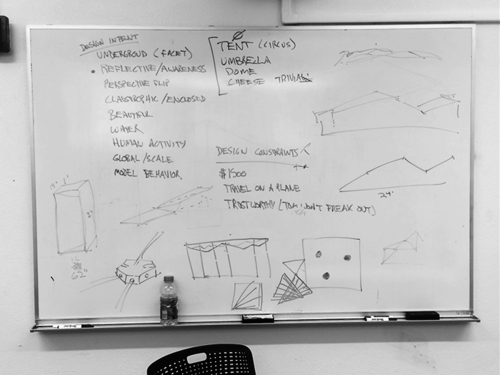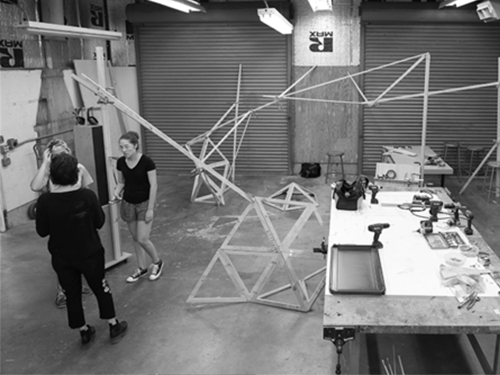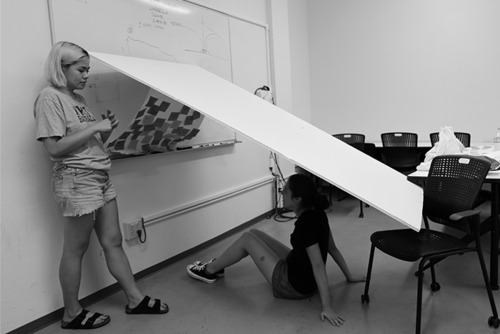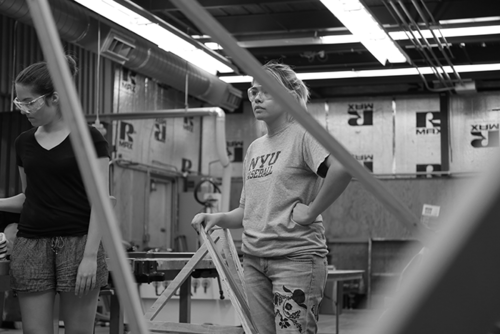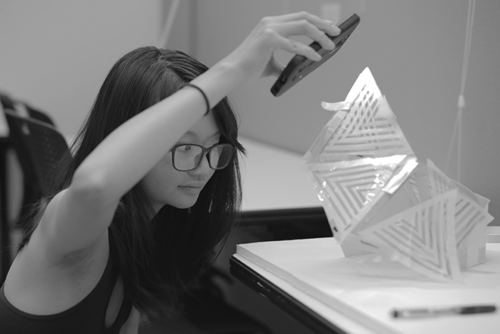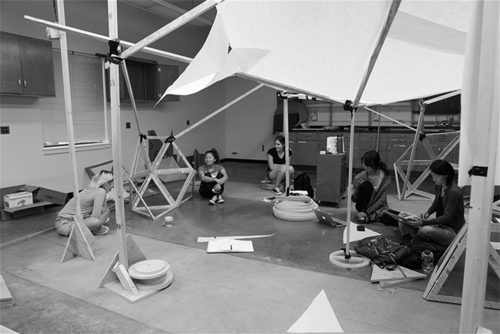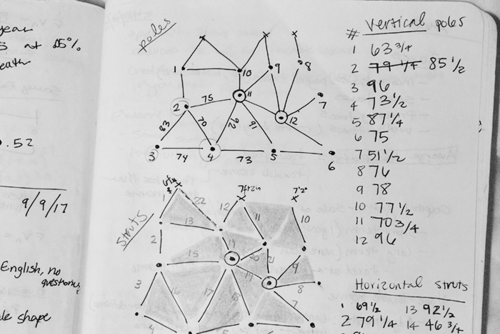 Our Team
Victoria Chau

co-lead

Sierra Kennedy

co-lead

Sandra Bae

project & coding

Jessica Lam

prototyping

Tom Maiorana & Jiayi

faculty advisors